Archery KHSAA: Masino of Great Crossing and Gaines of Scott County advance to the States | Sports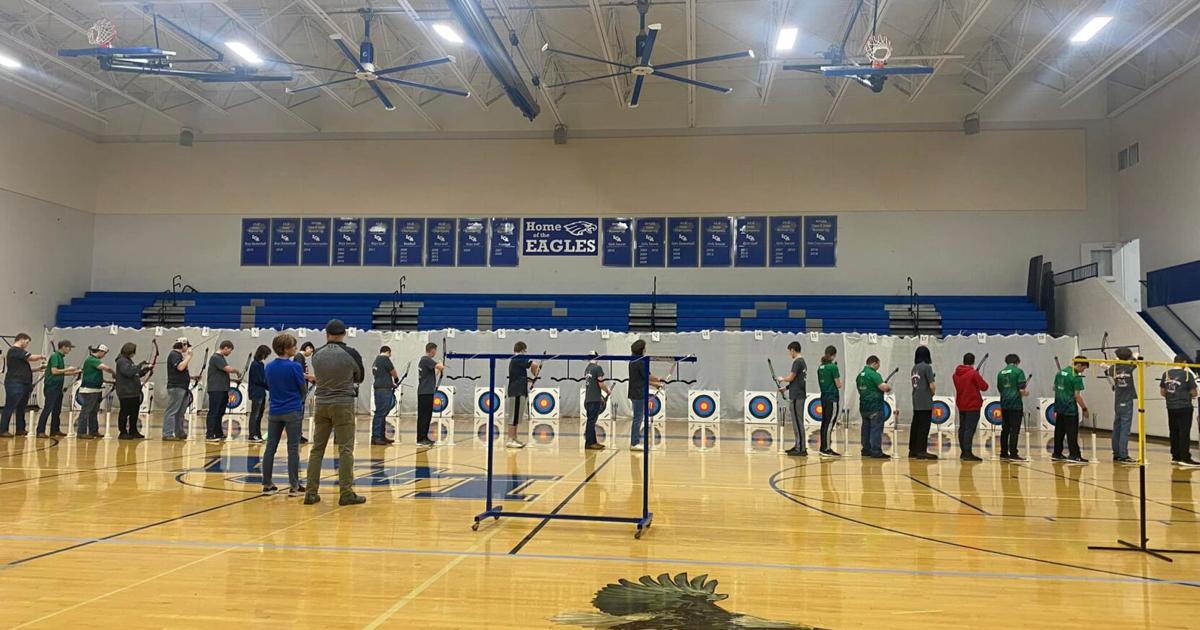 Both county high schools will be represented in the KHSAA Individual Archery State Championship by virtue of Saturday's results from Region 8 tournaments at Lexington Christian Academy.
Kymberlin Masino advanced to the Great Crossing Girls' Finals, while Braedan Gaines earned his ticket to the Scott County Boys.
The state competition will take place at Bowling Green High School on Tuesday, April 19.
Gaines shot 287 of a possible 300 points, leading among sophomore boys and tied for fourth. Scott County's Lucas Kinzer shot 286 to finish eighth in the boys and third in the seniors. Coltin Howard, also a senior, produced GC's best card with 284.
GC placed fourth with 1,927. Scott County was the 12th team with 1,834.
Other individual Great Crossing boys were Trenton Napier 281, Jacob Williams 280, Wil Christopher 278, Hunter Logan 269, Tom Tudor 268, Samuel Fueda 267, Bram Parker 266, Conner Crisp 264, Tristan Napier 262 and Joaquin Trevino 254. boys for Scott County were Ehren Dolan 268, Noah Sparks 259, Jayden James 259, Landon Kinzer 250 and John Hutchinson 225.
Masino's score of 289 is tied for second among girls. GC finished fifth in the team standings with 1,922 points. Scott County (1,853) placed ninth.
Catherine Schilder 279, Evelyn Johnson 276, Hannah Rowland 273, Maddie Green 273, Kamorah Tillman 267, Emily Scott 265, Brenna Otis 262, Faith Dant 239 and Jenna Bryant 236 joined Masino as individual competitors for GC.
Sky Denham and Sophia Prater shared the Scott County team's highest score of 272, Denham's 14 perfect 10s breaking the tie. Addison Justice 269, Natalie Duncan 265, Isabella Smith 262, Kaitlyn Duncan 257, Courtney Fox 256, Kate Scogin 250 and Abbie Weber 217 also represented SC.