Agriculture intensifies in August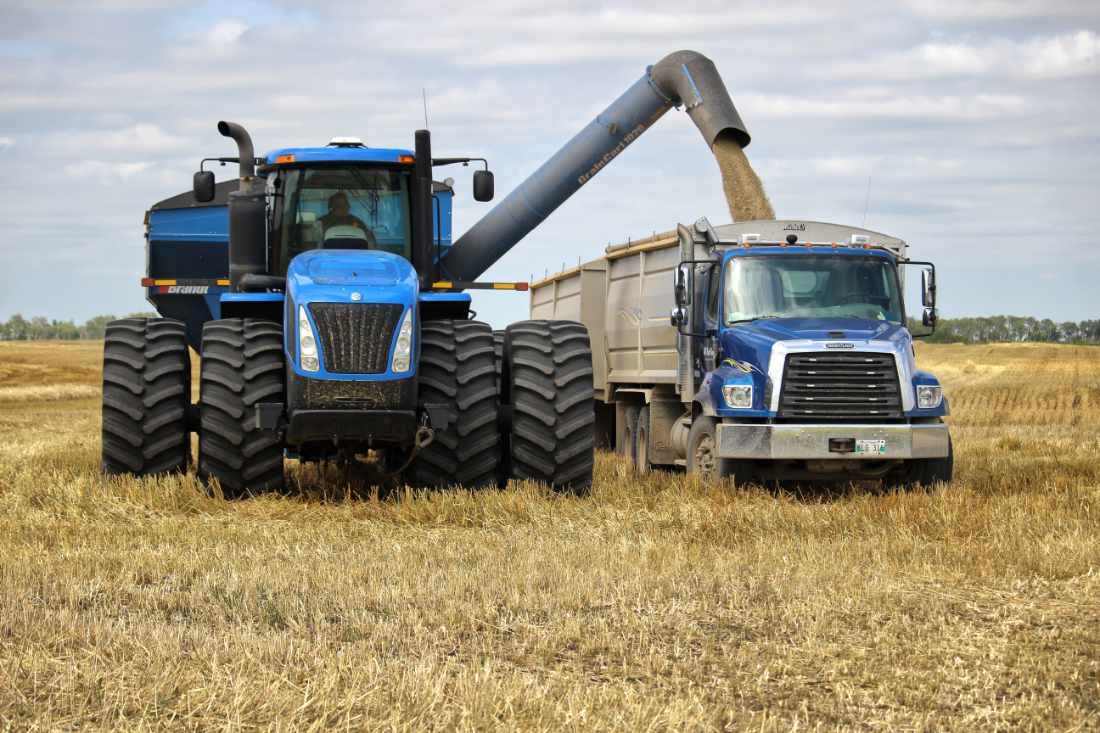 The harvest is fast approaching and the next generation of calves will soon be weaned. Fall is payday for farmers. Everyone knows that the next few weeks can make a big difference to the bottom line.
As of the end of the week of August 9, Manitoba Agriculture finds that some conditions are common across the province this wet year, although there are still differences in some regions. The southwest region has seen cooler days over the past week, favoring an extended canola bloom period.
There have been no damaging winds or hail damage to crops in the region in the past seven days, but a swath from Hamiota to Carberry has seen rains of up to 15mm. A few locations need rain, where crops on sandy, well-drained soils are showing minor symptoms of water shortage and have remained dry for the past few weeks.
As usual, some areas are seeing increasing insect activity, from aphids to grasshoppers, and farmers are intensively inspecting fields to prepare them if insect damage reaches the economic threshold for treatment. Shortages of insecticides have been reported as demand increases and supply chain issues persist. High levels of beneficial insect parasitism of aphids have been observed in many crops this year.
In spring cereal crops, grain development reaches the dough to hard stage and wheat quality is generally rated as good to excellent, with some exceptions due to extreme moisture.
Fall rye changes color rapidly, with a limited start to harvest. Many fields are swathed this week in the region. Winter wheat has reached physiological maturity. Pre-harvest herbicide application is in progress or completed.
In corn fields, rapid dry matter accumulation begins and nutrient demand will be highest over the next 30 to 40 days. Silks are generally dry and fall in most fields.
Canola crops vary across Manitoba, with some in excellent condition and some in poor condition with sparse stands. Early harvests have grown well, with limited heat blast and flower abortion this year, and growers are closely monitoring crop development.
The flax crops have almost finished flowering; capsule development looks good and disease issues are limited. Flowering seemed to be somewhat prolonged after the rains and the cooler conditions encouraged more flowers after a week of very high temperatures.
Soybeans have closed rows and crop development has moved very quickly, almost to "normal" for the time of year. Soybean aphid numbers vary widely and crops should be monitored field by field. Grasshopper feeding in soybeans increases as they leave grain crops and ditches.
The majority of field peas have finished flowering and are filling the pods. Earlier seeded fields change color. Excessive rainfall has resulted in root rot in poorly drained fields or field areas. Yellow areas are evident in low spots and drains. Uneven maturity is expected in these fields.
Fodder production has been difficult. More hay was harvested as round bale silage than normal due to the wet weather, but recently hay quality has improved with drier days. Dairy farms produce about 70% finished second-cut hay, while beef cattle producers are starting to catch up as haymaking weather improves. Yields in the Southwest region have been reported as 4 bales/acre in grasses and 5-6 bales/acre in alfalfa. Native hay fields are wet and the harvest will be limited unless it dries up.
The Manitoba Hay Listing Service is active; producers with additional feed are encouraged to list their stocks available for sale.
Pasture growth has slowed, as expected for mid-summer, and livestock feed supplies are adequate. Dugouts and swamps are at 90% capacity, while stream and stream flows have slowed. Livestock watering remains sufficient.